Handbook of X-ray Photoelectron Spectroscopy
Database
Handbook of X-ray Photoelectron Spectroscopy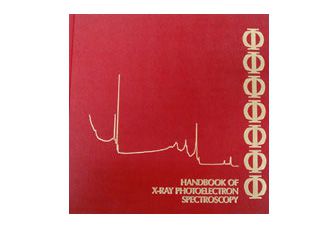 It is essential for surface science and surface analysis research.
Features
This was created as a handbook for qualitative and quantitative analysis and for interpretation tasks by our SCA-based XPS users.
Its high-quality elemental XPS data, detailed scientific shift data, and thorough explanation comparable to academic textbooks make it a valuable handbook indispensable for researchers and analysts who use XPS as an analysis method.
It covers both AI monochrome X-ray source and MgX-ray source XPS spectra.
---