2015.03.31 Update
Pharmaceutical
The pharmaceutical industry uses a broad range of drug delivery systems and packaging materials. Surface analysis equipment plays a critical role in verifying composition and detecting contaminants that could interfere with the performance of the product.
Drug pellet cross-section analysis (TOF-SIMS, XPS)
TOF-SIMS surface analysis provides the ability to directly measure the distribution and composition of the components of a drug delivery system such as a timed release table using mass spectrum fragments associated with the drug and the other components of the tablet.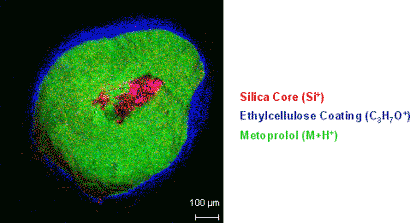 Fig. 1: TOF-SIMS images of a cross-sectioned time release drug capsule.