Handbook of Auger Electron Spectroscopy
Database
Handbook of Auger Electron Spectroscopy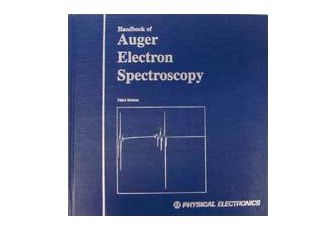 This is an AES handbook.
It is essential for surface science and surface analysis research.
Features
This is an essential handbook for qualitative and quantitative analysis, and interpretation tasks by our CMA and SCA-based AES users.
It includes various data necessary for Auger electron spectroscopy such as derivative-type and integral spectra, weak Auger peak spectrum, and high kinetic energy region data.
---