Event Report: Multiple Surface Analysis Application Seminar and ULVAC-PHI & TIES Joint-Laboratory Establishment Ceremony
2019.12.06 Update
Event Report: Multiple Surface Analysis Application Seminar and ULVAC-PHI & TIES Joint-Laboratory Establishment Ceremony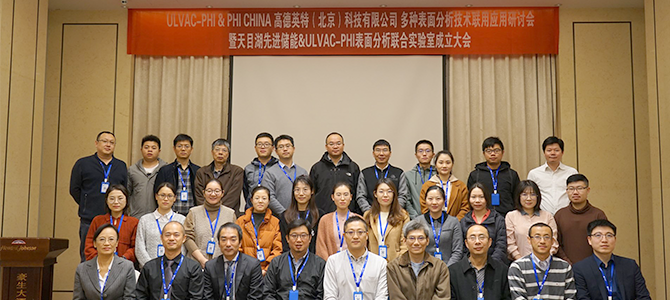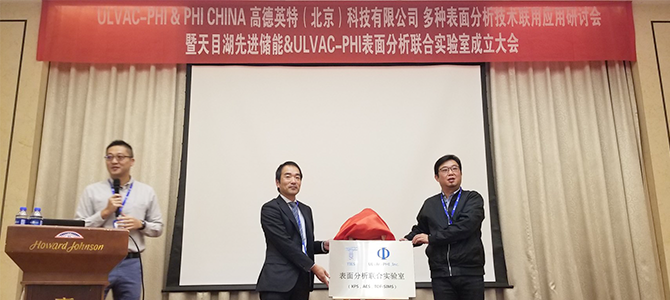 The opening ceremony of the joint laboratory of TIES and ULVAC-PHI was unveiled by Mr. Xiaosong Liu from TIES and Mr. Takuya Miyayama from ULVAC-PHI.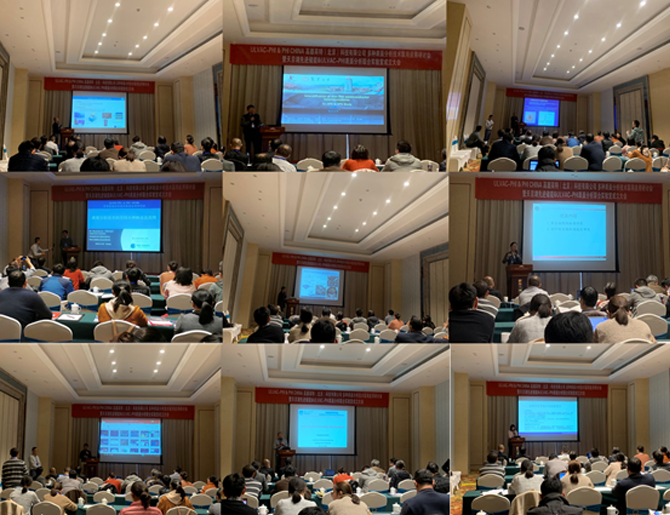 There were 10 interesting reports about cutting-edge developments in surface analysis and their application. 
Mr. Nobuaki Urushihara, from ULVAC-PHI, gave a report about the history of ULVAC-PHI and the new technologies, in particular the combination of LEIPS and UPS to investigate the energy level alignment in semiconductor materials.
Professor Qihui Wu, from JiMei University, shared his research on the inter-diffusion of thin film semiconductor heterojunctions using XPS and UPS. 
Professor Jinjun Lv, from Northwest University, shared his experiences on the characteristics of surface properties of friction films by XPS micro analysis, and shared his understanding on the interaction between the bow and the strings of the violin. 
Dr. Huanxin Ju, from Coretech, gave a talk about the development of the spatial resolution in surface analysis technologies and shared the applications in fuel cells, lithium batteries and nano materials.
Professor Jing-Jong Shyue, from Academia Sinica, shared his research on the fabrication and degradation of organic electronic devices investigated by depth profiling with XPS and TOF-SIMS.
Professor Jianwei Hao, from Beijing Institute of Technology, gave a talk on the thermal degradation and charring in combustion of polymer, and flame retardant effects of nano materials by XPS.
Professor Yi Cui, from Suzhou Institute of Nano-Tech and Nano-Bionics CAS, made an introduction of the Vacuum Interconnected Nanotech Workstation (Nano X) and reported the research results with multiple surface analysis techniques.
Professor Yonghua Chen, from Nanjing Tech University, gave a talk about the Ionic Liquid Perovskite Photovoltaic and which showed no interaction between S atom and other elements by XPS results from Coretech Nanjing Lab.
Ms. Weiqi Wang, from Tsinghua University, gave a talk about the application of XPS in tribology and shared her experiences to locate the analysis point using secondary electron imaging (SXI).
Mr. Wensly Yip, from Coretech, gave an introduction about new techniques and summarized the multiple surface analysis including XPS, HAXPES, AES, and TOF-SIMS. 
We would like to take this opportunity to thank Tianmu Lake Institute of Advanced Energy Storage Technologies Co., Ltd. (TIES), all our speakers, and all our guests for dedicating their time and participating in this seminar.