Event Report:Korean Users' Meeting
2018.05.16 Update
Event Report:Korean Users' Meeting
Topics:
XPS Analysis Using Gas Cluster Ion Beams
AES Analysis Examples
PHI Quantes – The Latest HAXPES Application on Multilayer Films
Recent Applications of PHI nanoTOF II and Introduction of Q-pole-SIMS PHI ADEPT-1010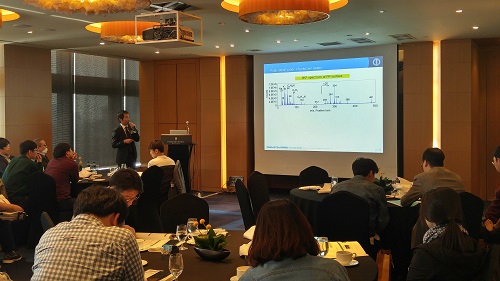 ULVAC-PHI's lab scientist, Mr. Takuya Miyayama,
explaining the PHI nanoTOF II and PHI ADEPT-1010.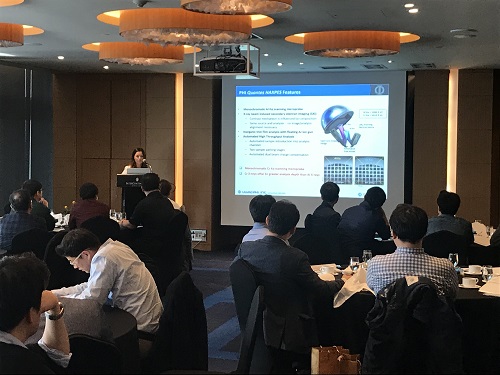 ULVAC-PHI's lab scientist, Dr. Hsun-Yun Chang, explaining the PHI Quantes.
Special thanks to our guest speakers for organizing and giving interesting presentations which facilitated active discussions among the participants.  In addition, we would like to thank our agent, Woosin Cryovac, for their great support.