2015.10.13 Update
JASIS 2015
On display at our booth were panels, brochures, and PC's for viewing ULVAC-PHI's product lineup online.  During the 3 days, many visited with questions ranging from the basics of surface analysis to our newest products and cutting-edge technologies.
---
ULVAC-PHI also presented at the New Technology Seminars on the ULVAC-PHI Group's on-going development projects and new product:
Basic Application of Lab-type Hard X-ray Photoelectron Spectroscopy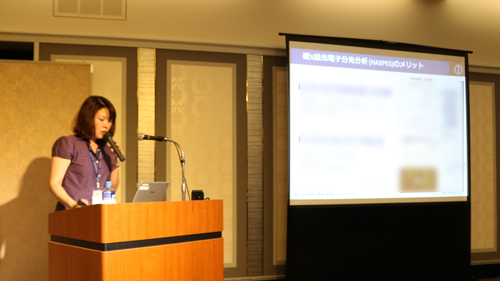 ULVAC-PHI's lab scientist, Ms. Risayo Inoue, presented the characteristics of Hard X-ray Photoelectron Spectroscopy (HAXPS), along with the advantages of having two scanning X-ray sources, the CrKα and AlKα, on our HAXPS instrument, which is currently under development.
Recent Applications of Inorganic and Organic Materials by Using FIB-TOF-SIMS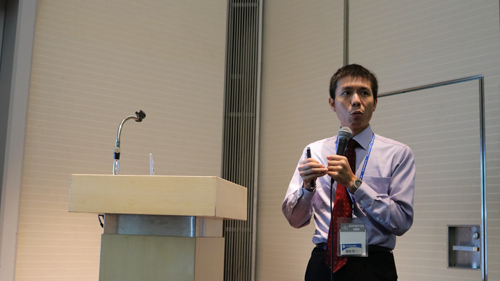 ULVAC-PHI's lab scientist, Dr. Shinichi Iida, explained about the new FIB-TOF option for the PHI nanoTOF II. This option enables in situ FIB cutting and TOF-SIMS analysis. It is very useful, for example, in analyzing Li batteries since it deteriorates easily once exposed to air.
Even after the seminars, many were asking questions on the HAXPS and FIB-TOF. We were encouraged to introduce new technologies to market.